By David A. Mann – Digital editor , Louisville Business First
C&I Engineering, one of Louisville's largest engineering firms, has bought an equity share in BioProducts LLC, an emerging agricultural technology company.
The goal of the investment is to grow each business as well as capitalize on new products being developed for the state's agricultural sector, officials from each organization told me in recent interviews.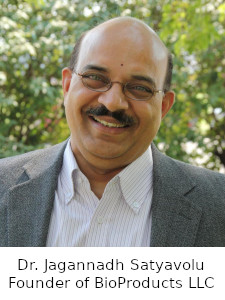 BioProducts holds various patents, licensed from the University of Louisville, that aim to transform agricultural waste into usable products. Products include Bio-Coal, a burnable fuel made from hemp, corn or other plant matter and xylose, a sweetener that can be used in foods. "With our technology, we can put more money in [farmers] hands," said Dr. Jagannadh Satyavolu, a faculty member at the University of  Louisville School of Engineering, who founded BioProducts LLC in 2018.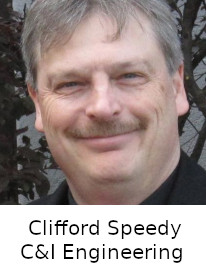 Clifford Speedy, executive director of products at C&I, said he's hopeful that this partnership can create 20 new jobs at his company as well as $3 million to $6 million in additional revenue for the firm in the coming years. The company has 42 licensed engineers locally and total employment of 116, according to our most recent research, linked below.
C&I bought a 10% share of BioProducts — though the parties declined to publicly say how much that amounted to specifically — with an option to buy more. With the investment, C&I is looking to grow the company by using its engineering capabilities to take some of  BioProducts offerings from theoretical to the real world, said Speedy. For example, both firms are looking at how they could make so-called stillage" —the corn mash byproduct generated by distilleries — into something more useful for farmers. I say more useful here because distilleries have long sought to unload stillage by giving it to farmers for animal feed. But as Speedy explained, after the animals feed on the solids, the leftover liquid contaminates and creates a new waste problem for the farmers.
With this partnership, the two companies are looking at engineering a process that could simplify this for both distillers and farmers.  There'seven talk of leasing a Downtown facility to house a stillage processing plant, so that the two firms could easily sell this service to Downtown distillers like Angel's Envy (which is a C&I client) as well as others.
Satyavolu said with this process, the companies can fractionate (or divide) fiber, protein and water in the stillage. That fiber can be used to make the xylose sweetener as well as activated carbon, used in chemistry. The protein can be used for animal feed. The water can be treated to produce biogas as well as safer water discharge.
All this takes good, strong engineering capabilities, he said.
The engineering firm has decades of experience in industrial processes.C&I is short for Chemical & Industrial Engineering Inc. It's long been a standout in the oil and gas industry, but as I reported a few years ago, has sought to diversify its customer base by getting into the food and distilling industries — both of which have a large local presence in the Louisville area.