Meet the Team
Learn about the backgrounds and expertise of the team members of BioProducts, LLC. Dr. Jagannadh Satyavolu - Founder and CEO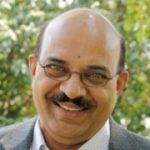 Dr. Jagannadh Satyavolu is the founder and CEO of BioProducts, LLC. He was the primary developer of the three patents from which BioProducts has secured an exclusive license from the University of Louisville for commercialization.
Dr. Satyavolu is a scientific, process, and business leader with over 30 years of extensive experience in commercial business leadership roles, operations and capital project management, commercial applied technology and academia including formula, product and process technology development, industrial application research, scale-up, trouble-shooting and techno-economic analysis. His work included development of new products and processes in energy, food, chemicals, paper and other industrial markets; novel separation technologies; process integration and economics, water treatment and recycling, and waste to energy conversion technologies.
He holds more than 15 US and International patents and has led multiple projects from concept to commercialization including HemiForceTM Enhanced Fiber Additives, Prolísse™ Soy Protein Isolates, Durafibre™ and Durafill™ fiber products from flax. Prior to joining the Conn Center for Renewable Energy Research at the University of Louisville, he worked at Cargill, Georgia Institute of Technology, Battelle Labs, and the Ohio State University.
Dr. Satyavolu has been instrumental in several startup companies, including his consulting business and is a board member of multiple International and US companies.
Brian Walsh - Partner and Chief Business Development Officer
Brian is a Partner and Chief Business Development Officer of BioProducts, LLC. His primary function is new business development through corporate negotiations. As such, he has direct responsibility for Sales and Marketing of BioProducts business opportunities. He delegates potential new business leads to the Sales and Marketing Managers, works with them on presentations, develops sales strategies and joins in on negotiations as necessary to secure commercially viable Projects utilizing BioProducts exclusive patents.
Brian has been a serial entrepreneur most of his professional life. He founded International Energy Resources (IER) in 2009 under which he consulted on Renewable Energy Projects in Poland, Suriname, Cambodia, Vietnam and the United States. Since 2013, Brian has helped launch seven start-ups and consulted on many other projects.
In addition to his professional career Brian has served on the Board of several non-profits and donates his time in entrepreneurial mentorships.
Cliff Speedy - Chief Engineering Officer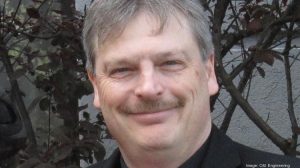 Cliff Speedy is the Chief Engineering Officer of BioProducts. He also serves as the Executive Director of Projects at C&I Engineering, Kentucky's largest industrial engineering services company. He has served in many roles in his 30+ years at C&I Engineering, ranging from a cooperative student to a senior project manager and now an executive. In his various roles, Cliff has held leadership positions on numerous projects in a variety of industries, including petrochemical, food and beverage, distilled spirits, plastics, and pharmaceutical.
Cliff is a graduate of the University of Louisville, a licensed Controls Engineer, a certified Project Management Professional, and has served on several local non-profit boards.
Michael Medine - Chief Financial Officer
Michael Medine, Jr. is the Chief Financial Officer of BioProducts, LLC. He is the President of Action Industries, Inc., Belle Rose, LA since 2011. Action Industries is a is a full-service oilfield and petrochemical contractor providing a broad variety of services to operators throughout the U.S. Since 1982, Action Industries has been providing quality construction, maintenance, and operational services throughout the refinery, petrochemical and oil and gas industries. Mr. Medine has a demonstrated history of working in the Petroleum, Petrochemical and Industrial Industries. Skilled in Operations Management, Production Management, Pipe and Structural Fabrication, Maintenance and Capital Projects. Business Development professional with an Associate of Science (A.S.) from Nicholls State University. In 2022, under his leadership, his company was recognized with STEP Platinum, a safety benchmarking and improvement tool, by ABC (Associated Builders and Contractors). His company has been awarded Safety Excellence Awards by GBRIA (Greater Baton Rouge Industry Alliance) over multiple years since 2016. Since 2005, Mr. Medine has been on the Board of Directors of Bank of Commerce, White Castle, LA.
Wayne Martin - Partner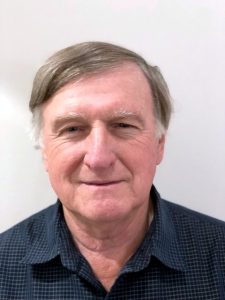 Wayne Martin is a Partner of BioProducts, LLC.  Wayne is a businessman, entrepreneur and real estate developer. He was a key partner in the group that introduced the patio home retirement concept to the Louisville, Kentucky market. He has extensive experience in developing substantial real estate developments, tracking the cost of these developments and managing the administration aspects of the developments such as bank relationships and local, state and federal law requirements.
Since 2011, Wayne has been involved as an entrepreneur in numerous new business start-ups. He has broad experience in administrative requirements and tax policies related to small business including HR, Financial and Customer Relations Management (CRM).
Holly Covington - Director of Product Marketing & Sales
Clean. Renewable. Efficient.
Schedule a call with one of our business consultants today and start earning profits from your biowaste!
Contact us